Great success for NFFA maze on nanotechnology @ Maker Faire
More than 500 players to NFFA game "In the labyrinth of nanotechnology" in Trieste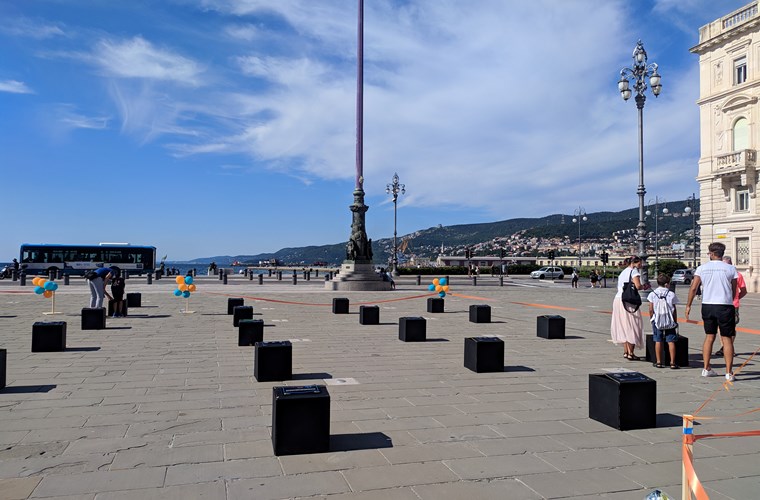 The Maker Faire Trieste 2020 has been held on 4 and 5 September in the main square of Trieste (Piazza Unità d'Italia), in front of the City Hall and the other historical building facing the sea.

The day has been a great success for the launch of NFFA new game "In the labyrinth of nanotechnology", that combines coding with the exploration of nanotechnology. The game, dedicated to people of all ages, involved getting out from a "hidden" maze in less than 15 minutes by answering questions about the nanotechnology world and following the instructions like a robot.

Over the course of the two days, more than 500 people played the game, mostly children and families, with 180 game sessions registered, 145 sessions in easy mode and 35 in hard mode.

Here are some photos.